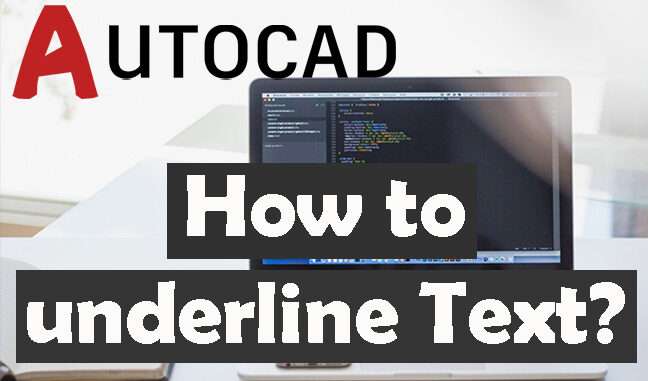 How to underline text in AutoCAD II How do you underline text in AutoCAD || How do you underline text || How do I change line text in AutoCAD?
How to underline text in AutoCAD?
NOTE: We cannot underline text for single-line text. We can underline text for Multiline text.
Follow these steps:
1) Select 'Multiline Text' from the 'Text' drop-down menu and create one box in the workspace where you want to write.
2) Write something as you needed.
3) Just double-click on the text. The 'Text Editor Panel' will open on the top of the workspace.
4) Select text and click on the "U" (Underline) from the 'Formatting' panel.
5) Your text will underline.
Types of Text Or What is Multiline Text and Single line text?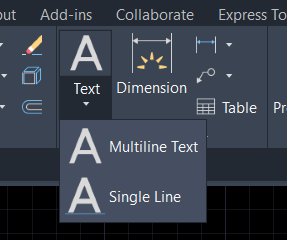 Text command is very useful for adding text or writing something into the drawing in a short time.
We can invoke the text command from the 'Annotation' panel in the 'Home' tab.
Or we can type 'TEXT' in the command bar and press Enter key.
Text command has two types
1. Multiline text
2. Single line text
We can select these types by clicking on the Text command drop-down menu or typing 'MT' for the Multiline text and 'DT' for the Single-line text in the command bar and pressing Enter key.
We will learn how to use two types of text one by one
1. Multiline Text
Multiline text creates multiline text. It means that by using multiline text we can write long writing in a paragraph, point-wise, and in the column.
We can also change format, text, text height, etc
2. Single line text
Single line text creates text only in a single line. This means we cannot write text in a paragraph like a multiline text.
If we want to write text in any rotation angle and writing is short, then we can use Single line text. Also, Single line text has no edited options like Multiline text.
Read our other articles also…
Please Ask Questions About Autocad in the Comment Below.
Thank you for reading…
You can Read our Other Articles