Download Sketchup | SketchUp free download | Google SketchUp free download full version | Google SketchUp download
Hey Guys,
Previously we discussed What is SketchUp. Now, will learn about how to install free SketchUp.
So, let's get started.
To install SketchUp, we have to first create an account into the Trimble account. Follow these steps to install.
How to Download Sketchup free
The first step to Create Account
1) First, go to the computer browser and go to Google. And search 'SketchUp download'.
2) Select 'Download all' from that page as shown below.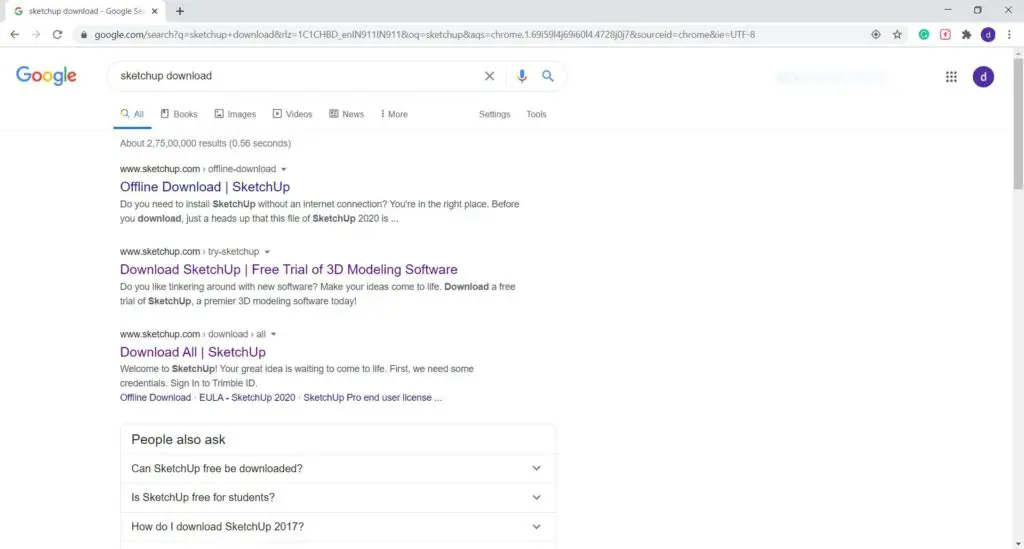 3) Similarly, SketchUp's first page will be open. If already you have an account in Autodesk, then click on the 'Sign In', and if you don't have an account, then click on the 'Create account' as shown below.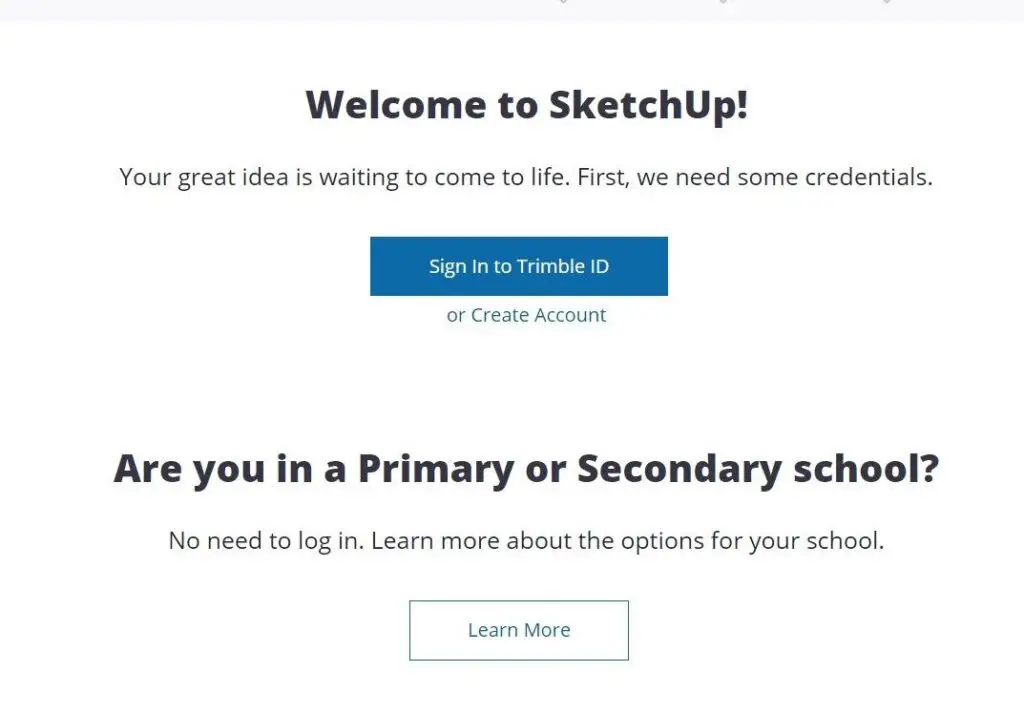 4) It will ask for your Email ID or create an account with a Google account. Give your first name, last name, password, and do a checkmark on 'I'm not a Robot' and create an account.
5) After creating an account, you have to verify it from the Gmail account.
6) After creating an account all SketchUp versions will be open. Select the download option which you want to download according to your pc or laptop as shown below.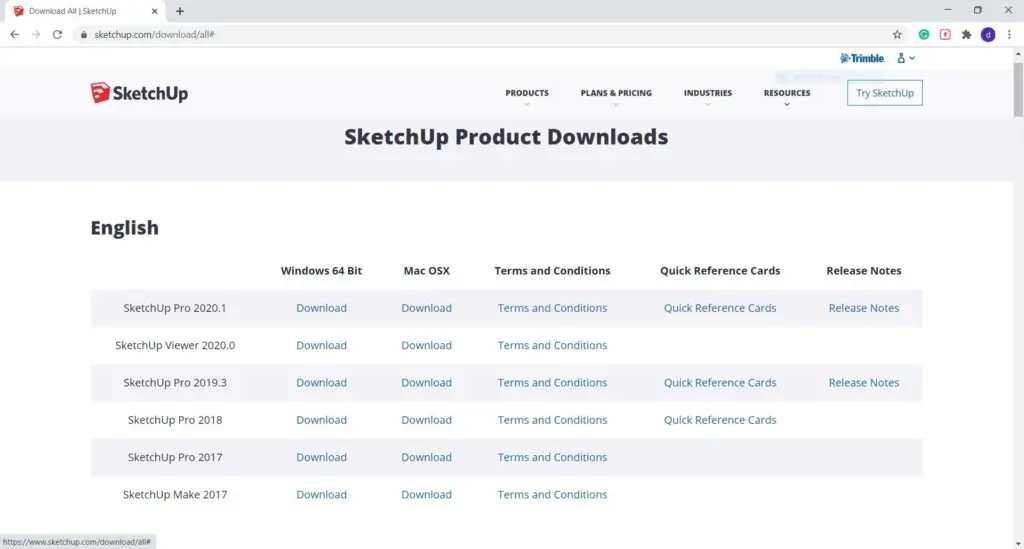 Installation of Sketchup (Download Sketchup)
1) After downloading, Find out the downloaded file at the desktop or any other place. Right-click on it and select the 'Extract to SketchUp Pro' This option will be the last option from all extract options.
2) One folder will be created at that place.
3) Open it and right-click on the 'Setup application' and select 'Run as administrator'.
4) Click on the Install and it will start SketchUp installation.
Activation of Sketchup
1) After installation, SketchUp will appear on the desktop of your computer. Open it.
2) After opening, it will show the 'License agreement'. You have to do a checkmark at the bottom and click on the 'Continue'.
3) We need to sign in to the SketchUp account. Without sign in it will not open.
4) Sometimes it cannot be opened even after sign-in. So, follow these steps:
5) Right-click on the SketchUp icon at the desktop and select 'Open file location' from that.
6) Now, go to the place where the Extracted folder is created. Open the Crack folder from the extracted folder.
7) Copy all 3 things from the crack folder and 'Paste' at the other file location folder.
8) Click on the 'Replace the file in the destination' and continue it.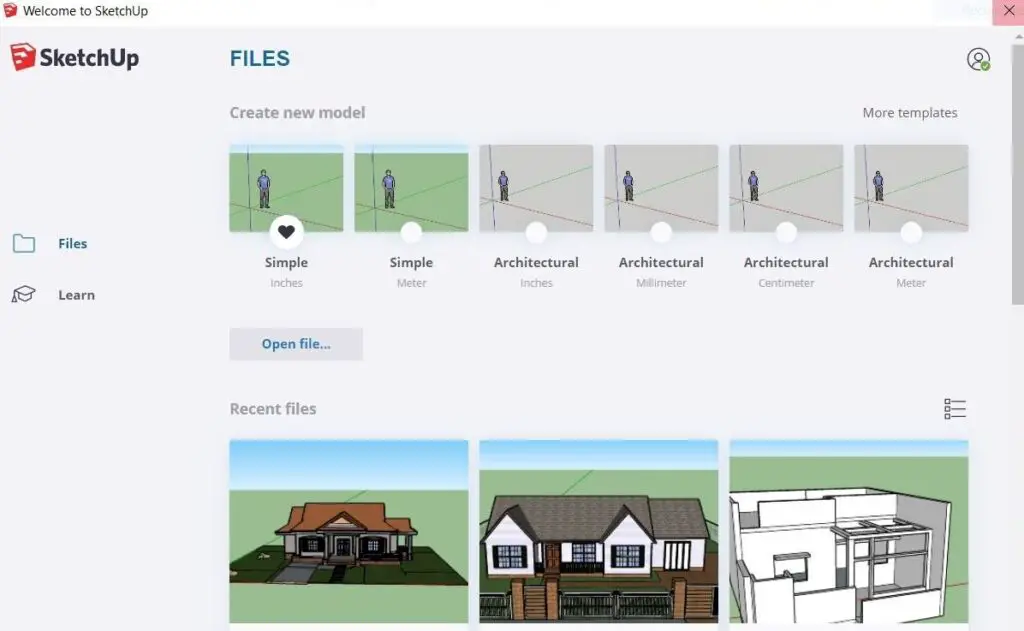 Now you can open your SketchUp software and it is absolutely free for lifetime.
Enjoy.
Learn how to create new things from here.
Thank you for visiting here…
Also, Read our previous Articles.