Download AutoCAD 2021 | Download AutoCAD Student version Free. | can I Download AutoCAD for free | How to download AutoCAD for free?
Hey Guys,
Earlier we discussed the Introduction of the AutoCAD. Now we will see how to install the free version Download AutoCAD 2021 from the Autodesk site.
Here I will show you Two Methods to download the latest version of Autocad.
So, let's get started.
1> METHOD-1 Download full version of Autocad to this website: GETINTOPC.COM
2> METHOD- 2 Download Autocad from the official website of AutoCAD.
So let's know about how to download autocad from official website..
But before downloading AutoCAD you should know about the System Requirements of the PC
>> Operating System: 64-bit OS.
>> Processor: 2.5 GHz (3+ GHz recommended)
>> Memory: 8 GB (16GB recommended)
>> Disk space: 7.0 GB.
>> Display: 1920 x 1080 resolution with True Color.
However, To install Download AutoCAD 2021, we have to first sign in the AutoCAD. Follow these steps as below:
Create Autodesk account
1) Firstly, go to the computer browser and go to Google. And search 'AutoCAD student'.
2) Select 'Free software' and select 'AutoCAD' from that as shown below.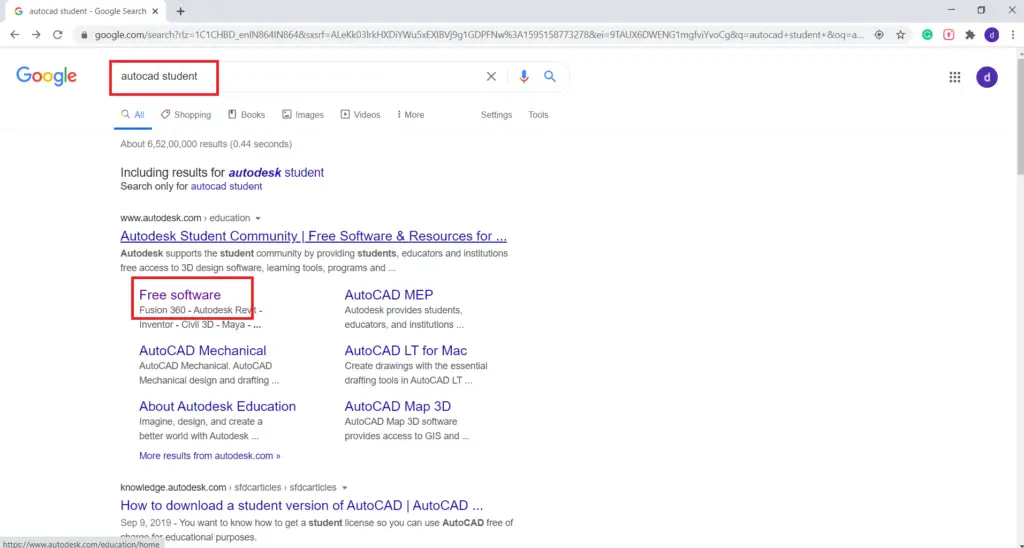 3. Then AutoCAD's first page will be open. If already you have an account in Autodesk, then click on the 'Sign In', and if you don't have an account, then click on the 'Create account'.
4. It will ask for some details like country name and educational roll, etc. Fill all details and click on the 'Next'. Again it will ask some other details like Email-Id. After filling that, do checkmark on the note. Click on the 'Create Account' as shown below.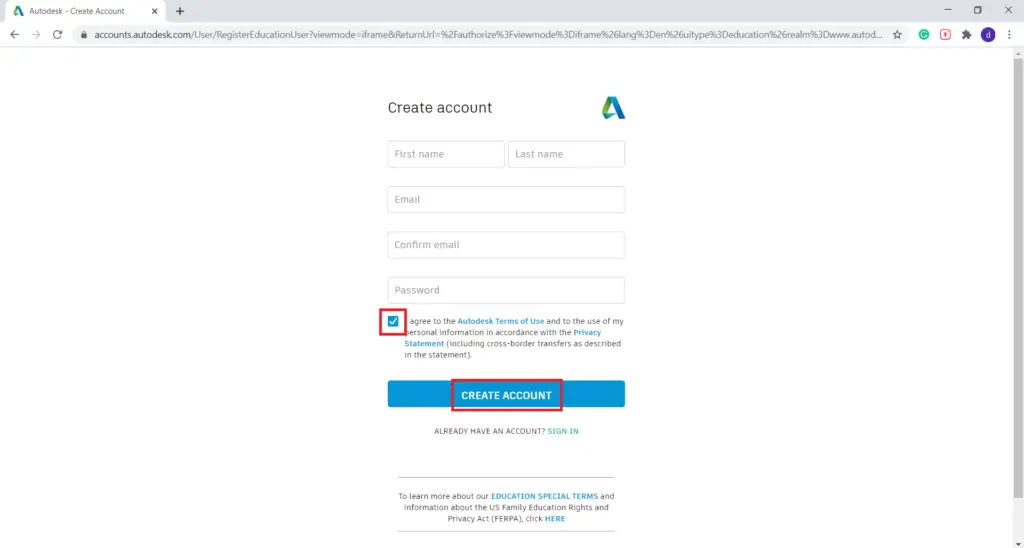 5. However, It is necessary to verify your account from the G-mail account. Go to your G-mail account and verify it.
6. In addition, It may ask some other details and fill it and continue with it. Then it will create your account.
Download AutoCAD 2021
Note: I HAVE ALREADY DOWNLOADED AUTOCAD 2020 VERSION SO I PUT IMAGE OF AUTOCAD 2020. BUT DOWNLOADING PROCESS IS SAME OF AUTOCAD 2020 AND AUTOCAD 2021 VERSION
1> After creating an Autodesk account, Autodesk's welcome screen will be open.
2> Therefore, Select the AutoCAD version, your operating system, and language as per your country.
3> In addition, After selecting Autodesk will give the serial number and product key.
4. These are very important to activate AutoCAD. Note-down it.
5. Then click on the drop-down menu of the 'INSTALL NOW' option, and select the 'Browser Download' option.
6. Your setup file will start to download.
Installation
1> Find the downloaded file and right-click on it. Select 'Extract to Autodesk AutoCAD 2021' which will be the last extract option. It will start to extract the file.
2> In addition, find out the extracted file in the 'C' drive and open it.
3> Therefore, Find setup from that and right-click on it. Then select the 'Run as administrator' option.
4> After that, the main installation window will be open.
5> Select the 'INSTALL' option.
6> Then it will ask for your country. Select your country from there. And select the 'I accept' option below the agreement and click on next.
7> Select the 'INSTALL' option. It will finally start the installation.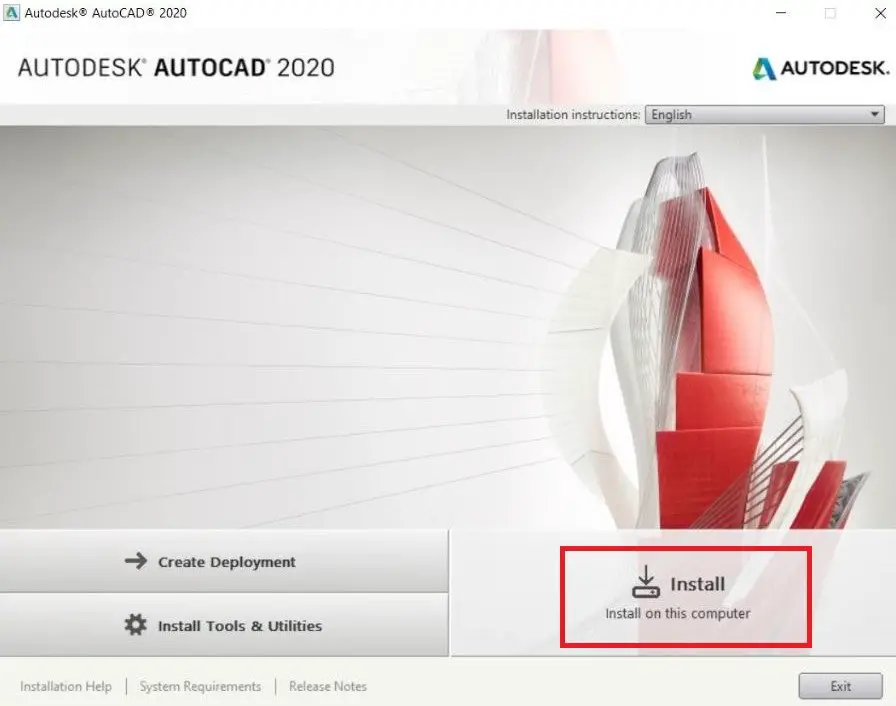 8> After completing the installation, it will notify you that 'you have successfully installed product'. Click on the finish option.
The activation process of Download AutoCAD 2021 Version
1> Find the installed AutoCAD icon on your desktop and double-click on it.
2> Then the license activation screen will be open. Go for license 'Activate' or 'Give a serial number'.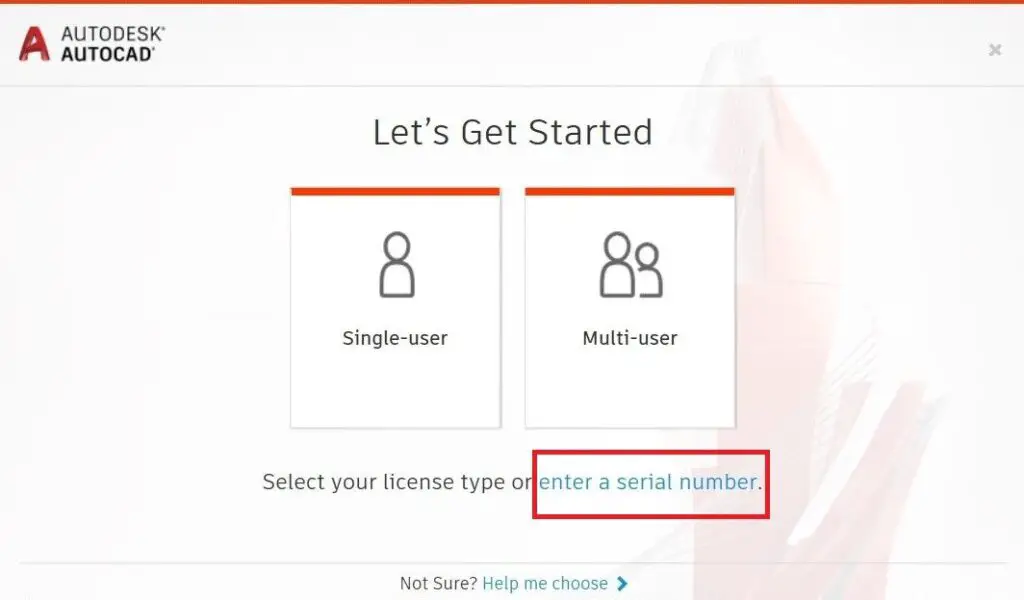 3> It will be asking the 'Serial number and Product key' which we have saved. Fill it and click on the 'next' option.
4> Your license is activated successfully.
So now, your Free AutoCAD 2021 student version is installed successfully for 3 years.
In addition, If you have a big organization and not using for personally, Then you can buy an AutoCAD license from the Autodesk site. And the price is as shown below.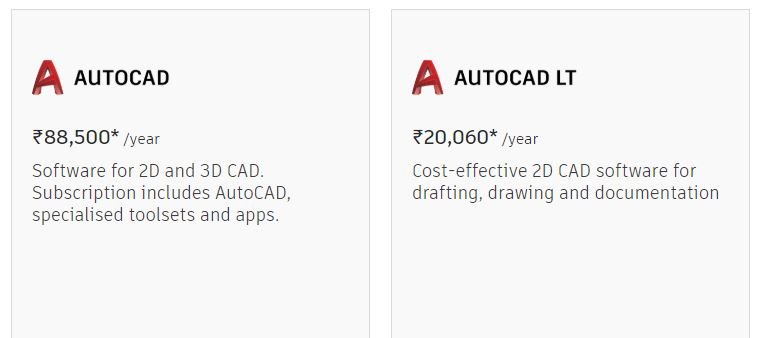 Enjoy…
Also, read our previous Articles.
Thank you for visiting here…